Meet the Creatives
Learn More About Our SRQ360 Family
Bradley runs web design and social media for SRQ360 and its clients, and has had over 8 years of multimedia marketing experience in the field. When he's not working on sites, graphic design projects, or social media marketing, he's probably playing music or skating.
``I have measured out my life with coffee spoons.``
- T.S. Eliot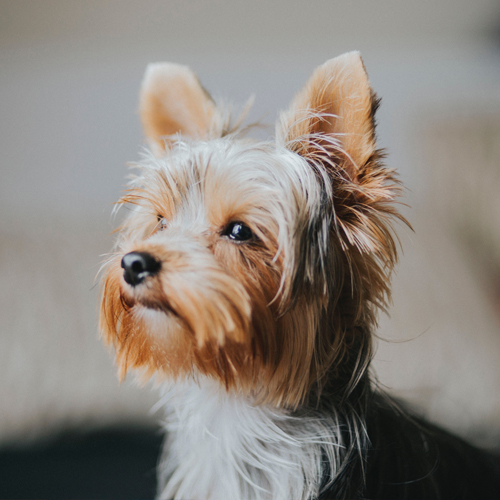 Cookie is our treasured office paw-ject manager and officer of security. She's sort of a Yorkie but she never barks like one. Instead she uses her quiet muffled means of communication to alert us when the mail arrives, always protecting our grounds from the postman and salesman alike. Cookie is very time oriented, ensuring our employees stay on task and the jobs are delivered on time.
Cookie dreams of one day riding in a custom built aerial drone but we are still trying to find some proper pilot's goggles in her size.
Her favorite things to do are to love the humans she's with and to keep an eye on things, at least when she's not snoring and napping...

Karlyn has always loved 2 things: people and photography. She is an alumni of Florida State University who realized post-graduation that she wasn't interested in her major. When she concluded that photography was the field she wanted to work in forever, she found SRQ360 and blended her loves of people and photography by becoming the office administrator. Karlyn loves graphic design, learning the latest technologies, and does the virtual staging. When she's not at work you can usually find her spending time with her husband and daughter somewhere outdoors, watching 'The Office', or taking photos of other people as a portrait and lifestyle photographer.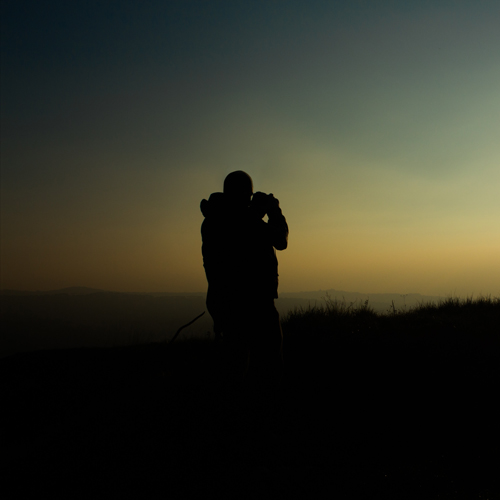 Robert (Bob) Dennison has been a photographer for over 20 years. Before he found his niche in photography he worked as a web designer and he designed many cutting edge websites for large restaurants and hotels.
When Bob moved to Sarasota over 18 years ago, the coast and its blue waters inspired him to take to the skies for a better view, in a custom handmade SkyRover that is. Bob opened up SkyRover, LLC where he built early model aerial drones, pioneering the first drones available for purchase by the public.
Bob has always been devoted to offering the latest technologies at the lowest possible prices. In 2018 he obtained his Remote Pilot License, also receiving a specialty waiver to allow him to fly downtown Sarasota and other similar areas restricted from the the public.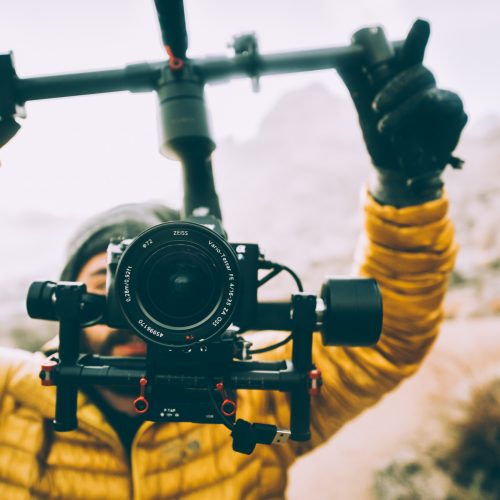 Everett Dennison has been a photographer for over 10 years. Having grown up in the industry, he has a tight handle on not only cinematography and photography but every area of media creation and design.
Established in 2004, SRQ360 is a faith-based family business owned by Robert (Bob) Dennison and his son Everett Dennison. SRQ360 was one of the first real estate photography companies to serve Sarasota and the surrounding areas.
SRQ360 combines a passion for using the latest cameras, aerial equipment, motion stabilizers, editing workflows, and powerful art software to deliver outstanding visual content.
Our company works with a variety of business professionals including but not limited to fortune 500 companies, architectural firms, real estate agents, designers, and builders.
SRQ360
(941) 377-9333
office@srq360.com
115 S Houle Ave, Sarasota, FL 34232
Hours: Monday – Friday, 9AM – 5PM
What Our Clients Are Saying
"I have been working with Bob and Everett and their capable staff at SRQ360 since I started in the Florida general real estate arena in 2010. I have been in real estate for over 37 years and owned my own real estate company on Cape Cod. As the #1 top performing individual agent at Michael Saunders Lakewood Ranch, I list a lot of properties which require professional photography.

Bob and Everett are extremely competent, very responsive, know the photography business inside and out, particularly the latest technologies. I enjoy working with them because I am a perfectionist.

They too, want the photo shoot to be exactly what the agent and the Seller will be happy with so they exceed expectations on every photo session. So of course their staff too has the same high level of expertise and customer service which makes for an overall delightful and satisfying experience every time.

I would highly recommend SRQ360 to anyone who requires perfection in photography with top-notch service."

Deborah O'Mara

Michael Saunders Lakewood Ranch
"Recently had a video shot that included aerials. Fantastic. The home is beautiful and the photos picked up all that it had to offer. Impressed both Buyers and the property owner. Professionally run company and it shows. Quick turn around on the shoot. The house sold quickly."

Scott Rickards

Remax
"We have been using SRQ360 for years. They do a fabulous job. Their pictures and video is by far the best I have seen. As a result we sell our listings faster and for more money. We recommend them highly."

Paul Clark

Premier Sotheby's
"SRQ360 Photography makes my real estate listings look their best in stills, virtual tours and video. Excellent aerials using drone photography. Also, I appreciate the prompt turnaround from photo shoot to finished product."

Louis Wery

Premier Sotheby's
"The pictures look AWESOME!!! I cannot thank you enough for doing such an amazing job!! We have a 2nd showing tomorrow already and it was listed earlier this week! SRQ360 is my good luck charm."

Sherry Mills

Michael Saunders
"I love working with SRQ360! Their work, staff along with their turn around time are outstanding! I highly recommend!"

Lisa Shepard

Atchley Properties
"I first discovered SRQ 360 after watching an amazing cinema tour and immediately picked up the phone to schedule them for my listing. Their artistry is evident in everything they do from photgraphy & cinema tours to web designs. Beyond that, they are so attentive to the needs of each individual photo shoot and treat every shoot with their undivided attention. I have personally enjoyed working with each and every member of their team from office staff to owner! I recently worked with them on my new website and was blown away with their incredible effort! The are the absolute best when it comes to cutting edge photography, cinema tours and web design. They are talented, professional and personable! I love this company!"

Renee Preininger

Sarasota Trust Realty
"When it comes to scheduling photography for our beautiful listings I only consider SRQ360. They are consistent and persistent with their quality. Everett and Bob always do whatever I ask and our photography is always second to none. Clients tell me that they can look at a listing and know if it's mine from the very first photo, I think that the branding and the quality is evident with every photo job they do for us. What this translates to is better prices and more buyers for our sellers to choose from because people fall in love with the home even before they see it."

Tamara Currey

Sotheby's Realty
"SRQ360 has been my dependable real estate photography company for years. The quality of their work is unmatched and am pleased with their dedication to making every shoot perfect for me. Marketing my listings is easier when the photos are beautiful, received on time and their cinema video tours blows the competition right out of the water. Great work guys!"

Judie Berger

Sotheby's Realty