Matterport
Matterports make it possible to view a home online like never before. Viewers participate with the interactive module by using your mouse, arrow keys on a computer, or by tapping with your fingers on mobile or tablet devices to the hotspots along the tour. The Navigational Highlight Reel allows you to view the space, room by room, giving you the feeling of being at the property–without having to leave the comfort of your own couch.
CLICK ON A MATTERPORT BELOW TO VIEW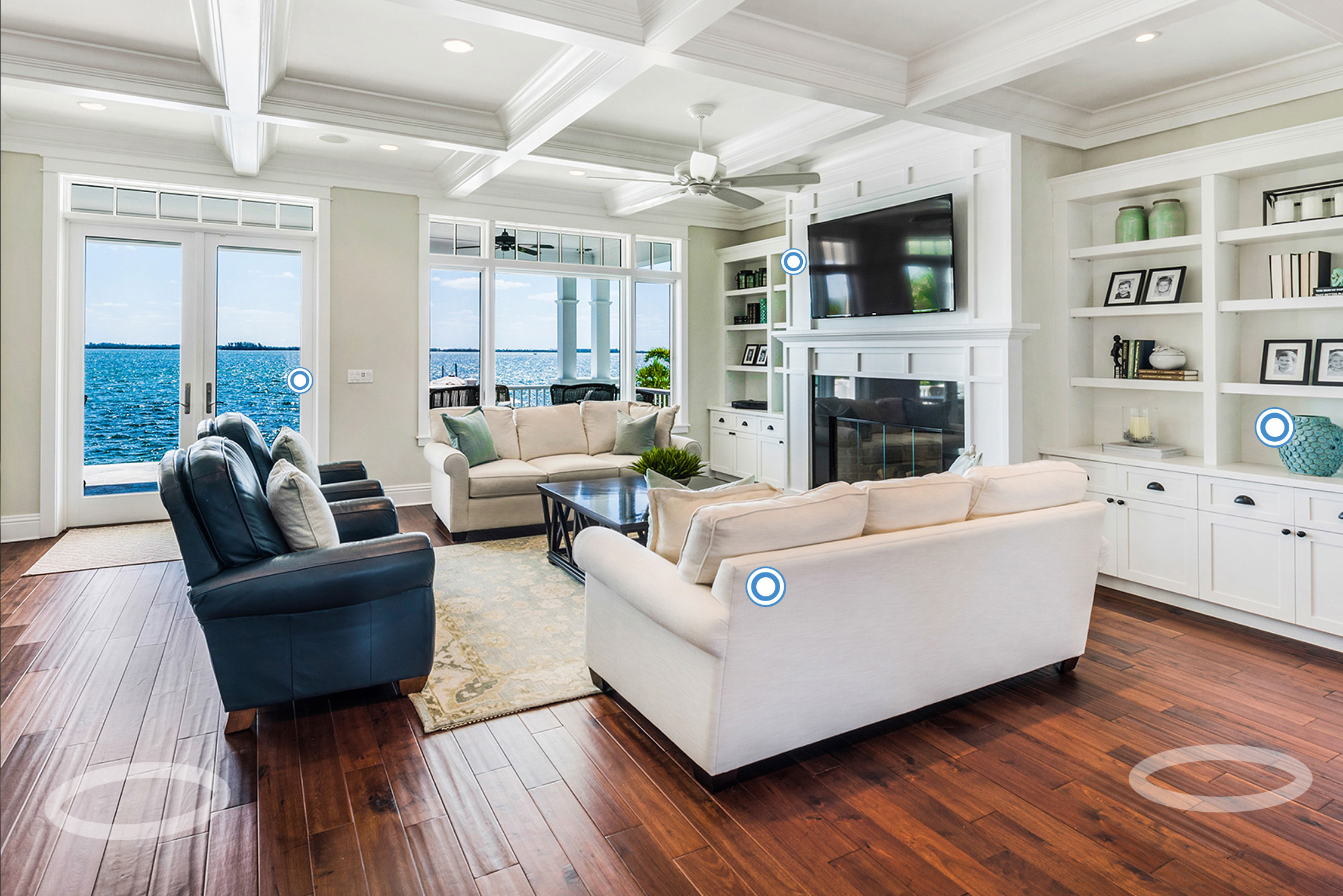 MATTERPORT
For The Buyer
More than half of home buyers start their search online. More and more of those individuals are looking for a home that is not located in their immediate area. Increasingly, these younger, digitally 'native' first-time buyers want to get a real sense of how a home really looks and feels beyond static photography. It's not surprising to learn, then, that the two things that modern homebuyers say they want most from a listing are large, high-quality photos and 3D virtual home tours.
MATTERPORT
For Agents & Sellers
With Matterport, agents possess an always-open house which is perfectly staged 100% of the time. This can help drive greater interest in a property and better qualify leads who come to subsequent open houses. The reason for these successes is that 3D virtual tours engage buyers in a way words and photos can not. They offer a visceral sense of a property that increases emotional engagement. And unlike an open house or home visit, with a 3D virtual home tour, the prospect can take their time – from wherever they may be located – to delve into any feature that would make a house or apartment feel like a home.
Your home will be shot as-is. Unlike with photographs, Matterports can not be edited to remove unwanted items in post-production. Because of this, it is essential that the property is completely ready before the photographer arrives. We do not provide any cleaning, moving or home staging services. Please review our tips on how to prepare the home for your Matterport shoot.
Matterport shoots take longer than normal photography shoots. The time will vary depending on the size of the house, but we normally schedule around 2 hours to give the photographer enough time to complete the job.
After payment has been received in full, your Matterport will be delivered through email once rendering is completed. You will receive links to share the Matterport and upload it to the MLS. If you also ordered our classic photography, we will upload the Matterport to your virtual tour page.
Due to the lengthiness and cost of a Matterport shoot, reshoots will not be given unless due to a mechanical malfunction with our machines. Because of this, it is imperative that the home is completely ready before your scheduled shoot time. We recommend that agents take a thorough inspection and walkthrough of the property prior to the photographer's arrival.
Matterport is priced at 20 cents per square foot.